Kara Mann at ELTE
I was in attendance at ELTE recently when Chicago designer Kara Mann was the featured guest for the launch of her new collection for Milling Road. I'm a Kara Mann fan so I wouldn't have missed it. And in general I try not to miss being in the same room as people who have achieved great things in this industry, since it never fails to inspire. This event was no exception.
I've been mulling over words to describe her interiors style. Words, so many words, none of them quite right. Quirky Minimalism. Simple yet Exotic. Contemporary Global. UGH. Pointless. Here are a few of my favourite of her interiors from her site. Click through, then let's meet back below and I'll tell you more about the event.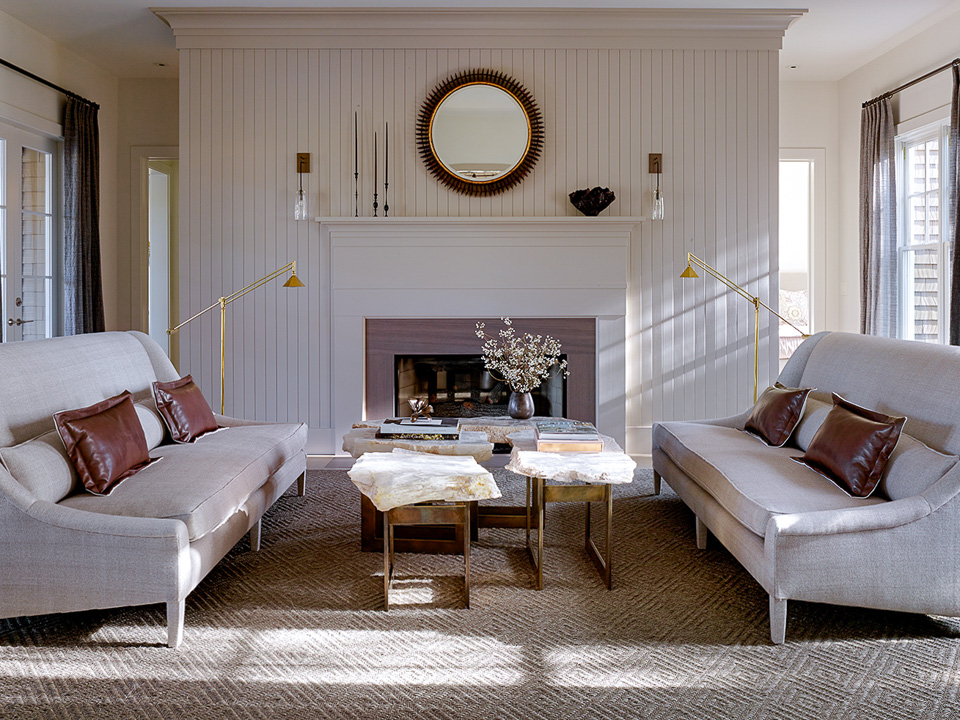 Interesting is the word that really comes to mind the most. There's always some unexpected moment in her spaces. And just when you think she loves the dark then, ta da, a white room. There's feminine and masculine, exotic, traditional, country. The whole nine. And yet, still somehow understated.
The event followed an interview format with ELTE scion Andrew Metrick asking the questions. Things never get too deep in these situations, but nonetheless there were a few worthy takeaways. Here are a few nuggets:
"My first job when I started my firm was a 20,000 square foot lake house. I thought, Oh My God, I don't even know what I'm doing."
This is a little gem for any of you out there suffering from imposter syndrome. You see, of course she knew what she was doing. And so do you. And it's normal to have feelings of anxiety and inadequacy now and then. I'm in the middle of Amy Cuddy's new book Presence, which tackles just this topic. I recommend.
"I like an undertone of elegance and simplicity in interiors. The idea of editing and having only things that are important. I like classic architecture with modern furniture. I like the tension of that."
"Lately I'm into the ideas of heritage and longevity. Maybe it's because as I get older I have more of an appreciation for craftsmanship and things that are made very well."
Amen to that, and that. And this:
Kara Mann on the 3 Most Important Purchases for Your Home:
The Design Edit: Top 6 Pieces by Kara Mann for Milling Road
And last, but by no means least, I am pleased to share my selects from her remarkable collection for Milling Road, available at ELTE.